November '21 Quilty-Box Gift-Away!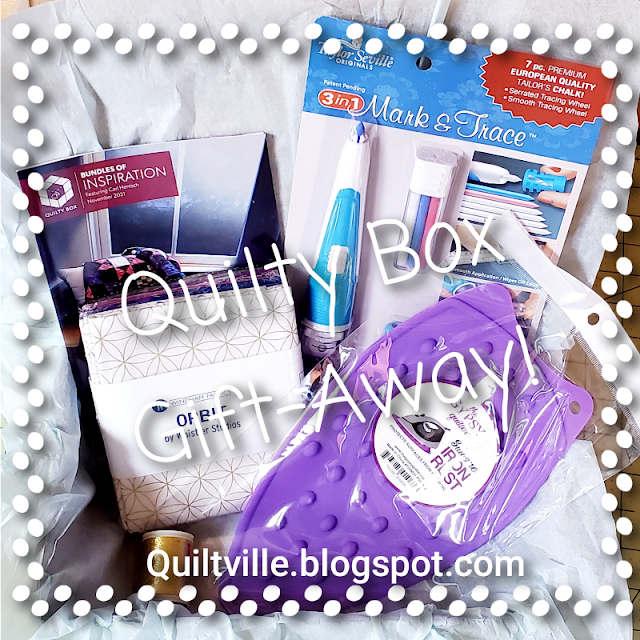 Do I ever have a fun way to kick off the Weekend-Before-Thanksgiving!
The November 2021 Quilty Box was delivered to the front door at Quiltville Inn yesterday afternoon, and I just could not keep myself from opening it to see just what is inside!
This month's box features an Orbit fabric bundle (8 FQ's = 2 yards!) by Whistler Studio and Windham fabrics, and these wonderfully stellar prints are featured in the included Star Field quilt pattern by designer Carl Hentsch.of 3 Dog Design Co.
Oooh, these Orbit fabrics are sparkly and fun!
Along with the Bundles of Inspiration magazine containing Carl's pattern and more, you'll also find a 3-in-1 Mark & Trace kit, a silicone iron rest, and a spool of metallic gold thread by Wonderfil!
Learn all about Carl in his in-depth interview with Bundles of Inspiration magazine.
I was tickled to learn that he fell into quilting through watching Simply Quilts on HGTV.
How did YOU start quilting? Leave a comment in the comments section below. I love hearing your stories!
I love the diagonals going on in Carl's Star Field quilt design!
Would you like to win this box? We'll be drawing for one lucky winner next Saturday, 11/27/21.